Welcome to the official Gundy Carrington page
Biography
As the daughter of a secretary and an artist, a star was born. (04.07)
The music has been Gundy in the cradle. With 10 years Gundy stood on a stage and singing at a village festival with a long-lasting applauding audience. Her voice touched even earlier people.
Now would the charismatic, soulful and spirited singer, touch the world with your music. 7 years, she studied with a professional and American opera singer, soprano. Gundy sings opera songs, musicals and pop music with piano accompaniment.
Her first big project was professionally recorded music with choir in Mallorca.
Love of Music
this is the voice of the heart
What the world says about Gundy
Testimonials
Agostino Degas – "Splendida voce. Complimenti!!!"
Kranti Vijay- "ihre eine neue Dynamik zu Beginn, um eine schöne Sängerin aus anderen Ende … eine schöne Sängerin mit schöner Stimme kennen … welcome my friend :)"
Rozana Maddy Ciccone – "Very Stunning !!..I like it ;)"
Ruta Alekna – "beautiful music, love it <3, thank you :)"
Jasmin Kunstreich-Heinrichsdorff – "sehr schön und berührend!!! Empfehlenswert Liebe Grüße"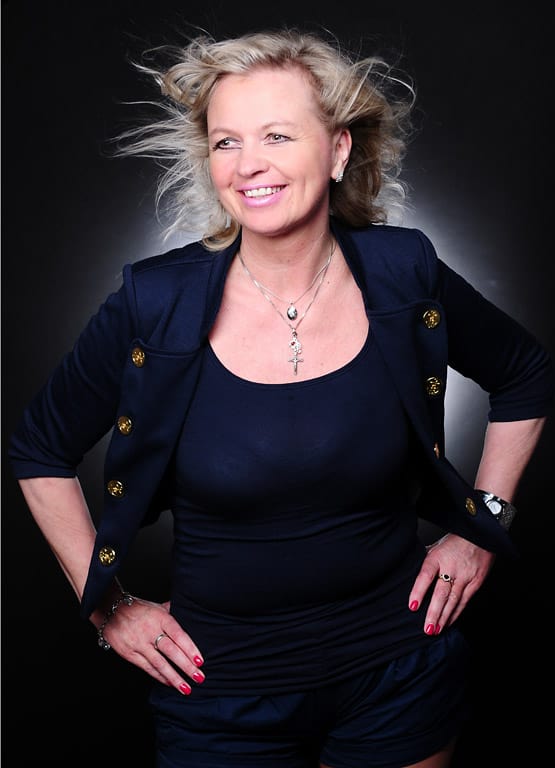 More testimonials
Mehdi Omar Mahi – "I LIKE YOU…"
MdTaj Kohri – "Nice"
Domino Tower – "Love it ,,,Gundy'"
Donna Woodrum – "Gorgeous"
Yacob C Chakku – " Thanks Gundy Carrington dear Friend, your voice is very very sweet."
Abdulla Chavakkad – "good page like"
Deb Hanafin – "Congratulations, your photos are beautiful!"
Cristian Cedolin – "Beautiful singer"
Floarea Pop – "I love music. Thank you. Is beautiful song !!!!!!!!!!!!!!!!"
Shirley Vincent – "Beautiful work..& compliments love."
Gustavo Carlos J. Aveggio-"Is a beautiful site !…"
Augusto Correia-"Wonderful Page !!"
Reinhold Kiehl – "…nice page…"
Franz Dostaly – "sehr viel Spass und Erfolg weiterhin Gundy mit deiner Musik und lasse uns alle Teilhaben an dieser Musik"
"wie wunderschön Du bist" "was fuer eine schoene Frau"
"habe diese CD soeben gekauft und die Musik und Deine Stimme wunderbar"
Claudia Cristina Ribeiro – "Congrats!"
Steve Blake – "very pretty"
Thomas Romanoff-"Good luck best wishes with the new page :-):-)"
Risma S. Jainal- "Huhuhu wow"
Maria Gonzalez-"Happy New Year! Fabulous Singer!!!!!!!!!!!!!<3″
Salvatore Maragliano – "ciao come stai o ascoltat va pensiero bellissimo."
Barbara Johnson -"Gundy thank you….very nice."
Hassan Abbas-Harraz – "Nice!"
"Charming!"
Koidula Salumäe – "Tänan kogu südamest!Muusika on armastus,muusika on kirg ja elu!Suur kummardus!"
Codruta Oprea – "thank you Gundy ! awesome"
Tomas Ågren – "All the best to you :))"
Rayo Andreu – "Gracias <3″
Salvatore Zingale – Ciao Gundy , piacere di conoscerti ,,,
Bene Silva – "Hi Gundy !! I loved your site and your page on facebook!! Wonderful !!Congratulations, Darling!!"
"Beautiful !!Thank you, Gundy !!!"
Prince Freakasso – "….Many blessings and warm wishes dear Gundy! May God speed your endeavours always."
M'barek Afekouh – "Good Luck for the rest, Blessings"
Piro Tini – "buonasera da Piero grazie di tutto un bacio ciao"
Barbara Parysek – "Thank you greet hot ….:)"
Manam Manam – "nice"
Aime Luidi – "Charmante Gundy !!!"
Laura Figueroa – "From Argentina … Beautiful"
Joao Junior – "<3″
Ornella Minervino- "bella voce compliments!"
Francesco Mdna Rossi – "hello beautiful page"
Maria Dumas – "love it <3, thank you :)"
Thierry Natty Renault – "!!THANK YOU WONDERFULL"
Zia Khan – "Wonderful :-)"
Angel Guanchez Barrera – "Nice!"
Gundi Mehrlein – "wunderschöne Stimme Gundy—liebe Grüße so von Gundi zu Gundy;-)"
Rolando Peña – "Saludos Gundy………………………………….R.P."
Gonzalo De Sola Ricardo – "<3″
America Suterlin- "THANKS MY FRIEND, MANY HUGS AND MANY BLESSINGS FOR YOU AND YOUR PAGE…………………."
Kader Cremona – "je te souhaite un succes fou sans le domaine musical buona fortuna avanti sei capace , va pensiero esa g .verdi e bellissima"
"crazeeeeeeeeeeeeeee,tantissimoooo…..gundy.."
"splendide"
"you are sexv"
"meravogiliosa"
Mariana Weingardt- "<3″
Ferdinand Rennie – "sehr berührend! schöne Produktion!"
Christoph Goppel – "Congratulation-respect"
David Harrington – "Beautiful, Breathtaking I love this!!"
Rebekka Jähnig – "sehr sehr schön!!!"
Philipp Holzmann – "Gefällt mir sehr gut;)"
Jens Urban "Absolut schöne Stimme !!!"
Elia Calderon Leyton – "Sehr Schön! Liebe Grüße aus Berlin."
Karsten Meyer – "Buonissimo! Complimenti!
Gundy Carrington
Tochter einer Sekretärin und eines Künstlers, Gundy singt Opernlieder, Musicals und Pop-Musik mit Piano-Begleitung. Ihr erstes großes Musikprojekt wurde professionell mit Chor auf Mallorca aufgenommen.